10/04/09 09:13
10/04/09 08:48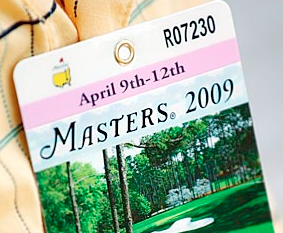 Day One of the 2009 US Masters saw Chad Cambell lead the masters after a first round 65. Tiger Woods is 5 shots off the lead after carding a two under par 70 on the first day at the Augusta National Golf Course.


Be sure to check out our dedicated page to the 2009 US Masters Betting.

Chad Campbell led the Masters after the first round yielded low scores aplenty in perfect conditions at Augusta.

Campbell, 34, surged to nine under, before two late bogeys left him with a seven-under 65, one ahead of fellow Americans Jim Furyk and Hunter Mahan.

Tiger Woods was in decent shape five shots off the lead, and one adrift of leading Europeans Padraig Harrington, Ross Fisher and Graeme McDowell.

Phil Mickelson and Sergio Garcia both disappointed with rounds of 73.

Accessible pin placings, sunny weather and light winds took much of the fire out of the course. And many players were eager to make the most of the situation while they could.

Campbell had a perfect start, with birdies on each of the first five holes, before he bided his time a little, playing par golf from the sixth to the 11th.

But the Texan exploded into life again with putts of between six and eight feet disappearing into the cup for birdies at 12, 13 and 14.

Through the green in two at the long 15th, a brilliant chip back set up a tap-in for the ninth birdie.

Par golf from there would have given him a 63 to match the course record established by Greg Norman in 1996 and Nick Price 10 years earlier. But the round ended poorly - an approach into the bunker at 17 brought him his first dropped shot, and he finished off with a missed short putt for par at the last.

Woods, making his first major appearance in a major since winning last year's US Open after being sidelined with knee surgery, was a slow starter.

But a two-putt birdie at 13 took him to one under and he followed with a 20-foot birdie putt at the next before picking up another shot at the 15th.

The 16th and 17th saw birdie chances come and go, but he went to the last just one shot away from the group tying for sixth place on four under.

However, he over-hit his approach and could not keep his third shot on the top tier of the green, so it was a closing bogey and a two-under-par 70 for the four-time Masters winner.

Harrington, hunting a third major win on the bounce, took longer than some to find his rhythm. But the traditionally awkward stretch of holes known as Amen Corner smiled on the Irishman, with birdies at 12 and 13.

A bogey six on the long 15th - a hole which has got the better of him several times in the past - was a blow Harrington could have done without.

But he saved a good par at the short 16th after going way too long, birdied the 440-yard 17th with a brilliant putt from the fringe and almost made another from 15 feet on the last.

"The golf course is set up for good scoring," said Harrington. "I was disappointed with 14, 15, 16 where there were opportunities, but this round keeps me in the tournament. I'm happy."

Defending champion Trevor Immelman had three straight birdies on the back nine on his way to a one-under-par 71.

Fisher, the 28-year-old from Berkshire making his Masters debut, was one of the early starters. He was a shot clear of the pack when walking off the 16th green with a birdie following a confidently-struck downhill putt.

An approach hit into a greenside bunker and an ill-directed tee shot cost him strokes at each of the last two holes, however, to knock the gloss off his round.

Fisher said: "If you can walk off Augusta National disappointed with a 69 you were doing something right. You dream of playing in the Masters and I've been dreaming of it for a very long time.

"Just to get an invitation and feel you belong is a great achievement. Being my first Masters, obviously I'm going to cherish every moment, but I feel like I have a chance of winning. I'm here to do my best and do my damnedest to win."

Be sure to check out our dedicated page to the 2009 US Masters Betting.


06/04/09 22:43
It is that time of the year again.
The
2009 US Masters
gets underway this Thursday the 9th April 2009 from Augusta Georgia on the famous Alistair McKensie course.
If you fancy a bet,
Tiger Woods
is the current favorite running at 15/8 with
Phil Mickelson
at 8/1.
Be sure to check out our
2009 US Masters Betting Guide
and Good Luck!
04/04/09 17:55
Mon Mome Wins the Grand National
Congratulations to
Mon Mome
for winning the
2009 Grand National at Aintree
.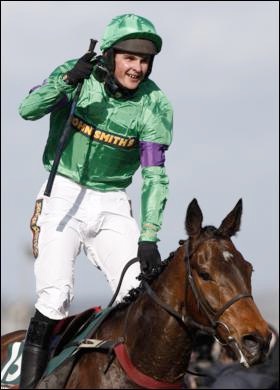 The 100-1 chance Mon Mome caused a massive shock with a superb display to win the Grand National at Aintree.
Trained by Venetia Williams and ridden by Liam Treadwell on his Grand National debut, the nine-year-old came home a 12-length victor.
He jumped the last alongside last year's winner Comply or Die but pulled away after the final fence.
Comply or Die (14-1) held off My Will (8-1) for second, with State of Play (14-1) in fourth.
Read the full report via the
BBC Website
Next major betting event is the
2009 Golf US Masters
.
30/03/09 18:53

The
2009 Grand National
is nearly here.
Be sure to check out the
2009 Grand National Betting guide
from Findabet and be sure to check out the offers that Paddy Power have for the Grand National.
Paddy Power
are offering a free £20 bet as well as paying out for the first five places.
10/03/09 07:53
The Cheltenham Festival is here and we are looking forward to the Day One of the Cheltenham Festival.

Below are some of the races and runners along with their odds.

1.30pm SUPREME NOVICES HURDLE
| | | | | | |
| --- | --- | --- | --- | --- | --- |
| Cousin Vinny | 3/1 | Red Moloney | 12/1 | Kangaroo Court | 25/1 |
| Torphicen | 5/1 | Ainama | 14/1 | Golan Way | 28/1 |
| Go Native | 9/1 | Aachen | 14/1 | Shoreacres | 40/1 |
| Kempes | 9/1 | Medermit | 14/1 | Somersby | 40/1 |
| Micheal Flips | 10/1 | Copper Bleu | 16/1 | Leo's Lucky Star | 50/1 |
| | | | | | |
| --- | --- | --- | --- | --- | --- |
| Tatenen | 7/2 | Kalahari King | 11/1 | Made In Taipan | 25/1 |
| Calgary Bay | 5/1 | Tartak | 12/1 | Cornas | 33/1 |
| I'Msingingtheblues | 8/1 | Golden Silver | 16/1 | Gauvain | 33/1 |
| Forpadydeplasterer | 8/1 | Original | 16/1 | Panjo Bere | 33/1 |
| Planet of Sound | 9/1 | Follow The Plan | 20/1 | Bringbackthebiff | 40/1 |
3.20pm CHAMPION HURDLE - 2m
| | | | | | |
| --- | --- | --- | --- | --- | --- |
| Binocular | 15/8 | Sublimity | 16/1 | Punjabi | 25/1 |
| Celestial Halo | 8/1 | Whiteoak | 16/1 | Sentry Duty | 28/1 |
| Osana | 11/1 | Ashkazar | 20/1 | Harchibald | 33/1 |
| Crack Away Jack | 12/1 | Brave Inca | 25/1 | Snap Tie | 33/1 |
| Katchit | 14/1 | Jered | 25/1 | Muirhead | 33/1 |
14/02/09 13:10
I have been to the
Crucible
in Sheffield for the
World Snooker Championships
for the last few years.

Today, February 14th 2009 is the day when the online and ticket sales open for the event in Sheffield.

I phoned the box office around 1000 as the Internet ticket facility was not available and I was shocked to find that most of the tickets had already sold from the pre-allocation. There was nothing at all left to see
Ronnie the Rocket O'Sullivan.


I ended up with a ticket for match 20 & 24 as well as a ticket for the fist session of Semi Final 2.

Looking forward to the championships to start now.
09/08/08 09:23
The summer usually means a few months of slow action for punters and
bookkeepers
alike but this year's
British Open
has caused unusually high attention and bets within the industry. The popularity of golf and the absence of
Tiger Woods
, usually the annual winner of the event have lead to enormous UK and worldwide bet placements.

Although the
British Open
is a regular, yearly event in the
golf
world this summer has been atypical for the large amount of interest invested in the events.
Tiger Woods'
knee injury has meant a recovery time which didn't allow the golf star to compete in the tournament and with his absence, bets exploded accordingly.
Woods
presence in the
British Open
is historically overwhelming and
betters
can't expect anything but even money due to his unparalleled skills. This July however, golfers such as
Sergio Garcia
were receiving 10:1 odds from premier sports betting services like
Bodog
.

Summer typically means a dry spell for punters and bookies with only
baseball, tennis, boxing
matches and golf available for the most part. The majority of major league sports are in the off season but a rare occurrence in
golf
has been enough to spark gambler's interest and keep businesses booming for at least this year.
29/07/08 15:26

After repeated displays of athleticism throughout his career,
Michael Chang
was inducted into the International
Tennis Hall of Fame
. Although the highlight of his career may have come only a short time after turning pro,
Chang
was deemed worthy of inclusion along with some other very prestigious company.


At only seventeen years old,
Chang
became the first American male to win the
French Open
singles title in thirty-four years setting a record for his performance as a youth. The
Roland Garros
victory would ultimately be the high-point of his career however and remain the only major title won by Chang throughout his sixteen year career. Just the same the player remained a considerable force throughout his time as a tennis professional making waves through a notable presence in the
US Open, US Davis Cup, French Finale
and the
Australian Open
where he was a finalist in 1996 and a semifinalist in 1995 and '97. Chang was renowned for his seemingly infinite energy, quickness on the court and a powerful, two-handed backhand.

The International
Tennis Hall of Fame
hosts 207 inductees from eighteen different nations and is known for its selective selection process since its 1954 foundation.
Michael Chang
was inaugurated alongside the late
Gene Scott
and Mark
McCormack
at last week's ceremony.
29/07/08 15:14
Villareal host Liverpool on Wednesday the 30th of July. The match will be shown on live Sky Sports 1.


Paddy Power
have some great money back special offers for this match. If the last goal in this match is a header
Paddy Power
will refund all losing 1st /last goalscorer, correct score & scorecast singles on this match.

So, why not give
Paddy Power
a try today?



24/07/08 18:52

After a week full of speculation regarding
Greg Norman's
possible chance at a victory, thirty-six year old Irishman,
Padraig Harrington
emerged as the winner of the
British Open
last Sunday.

Harrington
managed to beat out both
Norman
and
Ian Poulter
for a four-shot victory due to an excellent performance at the par 5s and finished with a 1-under 69 despite enormous winds. Even though
Harrington
was suffering from a sore right wrist (which stopped his practice after only nine swings at the Royal Birkdale earlier in the week) he managed to combat both disagreeable gusts and a late-game charge by
Poulter
.
Greg Norman
and
Ian Poulter's
losses may have given Harrington the consecutive European record but it also meant the end of two other milestones in the making.
Norman
, fifty-three was set to become the oldest major champion and
Poulter
the first English champion since 1992 saw
Nick Faldo
take the
British Open.
Perhaps most surprising is the credit
Harrington
gives to his injury in winning the
British Open
and becoming the first European to take the title two years straight. The Irishman credited his sore wrist as the reason he was able to relax and lower his personal expectations which eventually led to the victory.
24/07/08 18:51
Manchester City
Manger,
Mark Hughes
doesn't seem to be bothered by the potential shortage of strikers as the team prepares to enter the
Premier League
opener against
Aston Villa
on August 17th. Most notably,
Benjani Mwaruwari's
injuries, Jo's decision to join Brazil in Beijing and significant trades have left City with a notable absence of the strikers necessary for a strong team.

The
2008 Beijing Olympics
and a set of injuries may have left
Manchester
short on the strikers they'll need to get off to a good start at the
Premier League
but Hughes has been maintaining confidence. Although external forces may have removed some key players the manager is determined to make up the losses and provide a good showing as the games kick off. The youthful, ambitious team line-up and the promise of solid, new blood on the field may end up being enough to counter the lack of strikers currently listed on the
Manchester City
roster.

A meeting between Manager, Hughes and Executive Chairman,
Garry Cook
took place on the weekend and the acquisition of quality strikers is surely at the top of the list. Lens'
Aruna Dindane
has been in high demand among European clubs and Hughes has expressed interest in bidding the player onto City as well which could mean good things for the team.

24/07/08 18:50
Driving for
McLaren
,
Lewis Hamilton
won the
German Grand Prix
at
Hockenheim
last Sunday. Beyond the title of champion at the
Grand Prix
,
Hamilton
now also enjoys a four point lead as the driver at the front of the Formula One standings.

Renault's
Nelson Piquet Jr
. placed second and Ferrari's
Felipe Massa
came in third behind Hamilton who managed a 5.6 second margin by the race's end. The twenty-three year old
Hamilton
had a grim start when he was forced into a delayed pit-stop which eventually had him rejoining the circuit significantly behind competitors. Luck and skill won out however and the
McLaren
driver was able to close the gap and emerge triumphant despite the very present possibility of failure. Hamilton reported that he would have much preferred staying out in front as much as possible but was set on taking first place despite the setback.
Ron Dennis
,
McLaren's Team Principal
defended the strategy and praised Hamilton's skills as part of why they were able to take such a risk.

Just the same, the
McLaren
team is hard at work learning from the mistakes which accompanied the pit strategy and are determined to come out on top of the F1 races this season. Hamilton is next set to race at the
Hungarian Grand Prix
in
Budapest
, scheduled for August 3rd.
24/07/08 18:24
After injuring her left knee and attempting to play through the strain,
Serena Williams
has decided to pull out of the
Bank of the West Classic
semifinals. Her decision was reached on Saturday which makes
Williams
the third singles player from the American woman's Olympic tennis team to sustain a knee injury.

During her match against
Aleksandra Wozniak,
Williams
was forced to retire after trailing desperately behind. Despite determination to play out the rest of the match with a heavily taped knee it would appear that the pain was too much for the determined player to bear. After stretching for a backhand at the beginning of the second and further provoking the injury
Williams
had to walk off court and forfeit the rest of the game.
Wozniak
is currently ranked 85th and will play in this Sunday's final against the winner of a match between
Ai Sugiyami
and
Marion Bartoli.
Now with
Serena Williams
out for recovery she joins two other
Olympic
contenders with knee injuries; sister
Venus
and fellow professional singles contestant
Lindsay Davenport
. The debilitation stems from a 2003 surgery which forced Serena out of ten tournaments and later forced her back into the hospital in 2006. Hopefully the players' injuries will be sufficiently improved to allow their showing for the
US Olympic
team in the
Beijing games.
16/07/08 22:24
Although
Phil Mickelson
is certainly no slouch on the links the absence of
Tiger Woods
at this year's
Royal Birkdale
may provide just the opportunity he needs to win the competition and finally take the title. The
Birkdale
course marks the location where
Mickelson
made his amateur debut in 1991 and holds a special place in his heart.


Tiger Woods
is unable to play the game because of a knee surgery which leaves
Mickelson
as perhaps the top contender for the prestigious event. In spite of an unremarkable showing at the
Scottish Open
the golfer maintains that the three week break allowed him more than enough time to properly prepare for the
Royal Birkdale
.
Mickelson
reported that a chance to play the course and acclimatize to the
British time zone
has gone a long way toward adjusting his body and mind for the task at hand and he feels ready to take a real shot at the challenge.

Of course only time will tell how well
Mickelson
is able to fare but punters and fans alike are putting a lot of faith into the player as he readies for
Royal Birkdale
. He has been working hard at preparing to counter the British oceanic breezes which have wreaked havoc on his game in the past and feels that the time has been well spent and should help ensure a solid performance.


Our
2008 British Open
betting partner is
Paddy Power
. They have some
Fantastic Betting Offers
for the
2008 British Open
so be sure to
give them a try
.
16/07/08 22:16
The number one Asian player,
Liang Wen-Chong
has his eyes set on making history as he becomes the first
golfer
from mainland
China
to enter the
British Open
. Aside from aspirations of personal success in the sport, Liang is also excited to increase national support from his country by becoming a golfer for the
Chinese
population to follow.


Liang
, twenty-nine years old, has only played one other links course during the
Dunhill Cup
(in St. Andrews, Scotland) but is preparing hard to adjust to the geography, climate and style of play during his practice time leading up to the event. At his previous two appearances during the
US Masters and PGA
tournaments last year
Liang
narrowly missed the halfway cut and is anxious to make bigger waves this time around. He should have some extra practice when playing at the
Barclays Scottish Open
this week however and this time alone could go a long way toward fully tempering his style toward
British
courses.

The golfer currently enjoys the title of
China's
first citizen to rank first in the
Asian Tour 2007
but wants to go further with his talent in the sport.
Liang
is confident that his game has improved through playing against tough competitors and hopes that his abilities will be enough to truly compete in the
British Open
.
Our
2008 British Open
betting partner is
Paddy Power
. They have some
Fantastic Betting Offers
for the
2008 British Open
so be sure to
give them a try
.
27/06/08 19:16
The
Euro 2008 Final
is on Sunday 29th June from Vienna and it will see
Germany
play
Spain
.
Spain
have not been in a major final since the
1984 Euro championships
when they faced
France
.

This is the largest game of international football between the
World Cup Finals
and one well worth a bet.

We love
Paddy Power
for sports betting, and there
Money Back Offer for the Euro 2008 Final
is not to be missed!


Paddy Power
will refund all losing 1st/last goalscorer, correct score and scorecast single bets on this match if
Cesc Fabregas
scores at any time in 90mins.


26/06/08 21:59
After Spain beat Russia 3-0 tonight, they will face Germany in the final of the Euro 2008 Championships which is to be playd on Sunday night in Vienna.

For me, these championships have not been as good as usual, with England not qualyfying, the competition lost its sparkle somewhat with myself.

Our Euro 2008 betting partner has been
Paddy Power
. They have some
Fantastic Betting Offers
for the Euro 2008 Final so be sure to
give them a try
.
23/06/08 09:06
The
2008 Wimbledon Tennis Championship
starts today at the
All England Tennis Club
.


Roger Federer
is chasing his record breaking sixth straight win and he gets the play underway at 1200 on Centre Court against
Dominik Hrbaty
.


Andy Murray
missed last years chapmionships through injury and he is flying the flag for Great Britain, and our hopes for a home nation champion rest firmly on his shoulders.

In the ladies,
Venus Williams
will be chasing her fifth Wimbledon title but she will face strong competition with the likes of
Ana Ivanovic
,
Maria Sharapova
, and her sister,
Serena Williams
all in good form.

Throughout the
Wimbledon Championships
, our betting partner will be
Paddy Power
. They have some
Fantastic Betting Offers
for the
2008 Wimbledon Championships
so be sure to
give them a try
.
19/06/08 07:31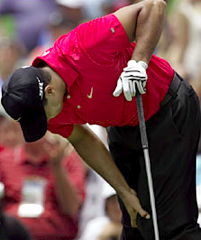 Last evening,
Tiger Woods
announced that he was
out for the rest of the 2008 season
becuase of his
injured knee
, and the problems that he suffered with it during his win at
Torre Pines
to collect the
2008 US Open Championship
.


This means that Tiger will miss the
2008 British Open
at
Royal Birkdale
as well as the
2008 USPGA
and the
2008 Ryder Cup
.

"
It was important to me that I disclose my condition publicly at an appropriate time
," Woods said on his website. "
Now, it is clear that the right thing to do is listen to my doctors, follow though with this surgery, and focus my attention on rehabilitating my knee
."

So, this rather throws the world of Golf right open for the rest of the 2008 season and it must give the Europeans a massive advantage in the
Ryder Cup
.

I am going to
Royal Birkdale
with my Son for the
2008 British Open
and I know that we will miss
Tiger
not being there. But we can still watch the other major players and I am sure it will be a fantastic event.

If you fancy a
bet on any Golf or other sporting events
, why not
give Paddy Power a try
? We have
reviewed their sports book
and are partnering with them for all major sporting events.


18/06/08 14:44


We have just uploaded a
review of the Paddy Power Sportsbook
here at Findabet.co.uk.


Paddy Power
are the largest bookmakers in Ireland and they have a great Internet presence. Their money back offers take the sting out of losing your bet becuase your horse falls, or your player gets sent off.

The review is posted for you to read, alternatively you can go
straight to PaddyPower.com and sign up
.
17/06/08 08:27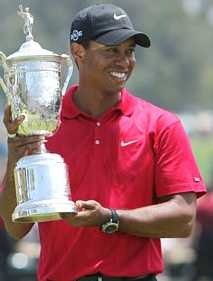 Tiger woods
yet again birdied the 18th hole at
Torre Pines
to make the
2008 US Open
go down the 91st hole.

Tiger
was at one over par and
Rocco Mediate
was leading by one on level par going down the 18th.
Rocco
had benefited from three birdies on the bounce as it looked like
Woods
had it sewn up on the 10th, being ahead by three shots.


Tiger
had a birdie chance on both 16 and 17 which he left short so stood on the final tee, he needed to make up the difference on the final hole. A great drive and 3 iron onto the water guarded hole saw
Woods
on for two, with
Rocco Mediate
only able to reach the Par 5 18th in three.
Tiger
had a long putt for eagle which he ran to around 5 foot and
Rocco
had a putt for the champiosnhip, which he missed. This left
Woods
a 5 foot putt to take it down to the sudden death play off on the 91st hole. He made it.

On the 91st, which was the 7th hole on the course
Woods
blasted a drive straight down the middle and
Mediate
hooked one into the bunker.
Mediate
then placed his second into the grandstand and Woods shot to around 15 foot. The writing was being written on the wall and this resulted in
Rocco Mediate
only being able to salvage a bogey with
Woods
already getting the Par.


Tiger
has shown great spirit all week whilst breaking through the pain barrier of his knee after the operation.

The
British Open
is next, and I am going for three of the four days!

Our betting partner for the 2008 US Open is
Bet365
.
Bet365
have some fantastic odds for the US Open as well as in play betting,
16/06/08 17:01
Americans Tiger Woods and Rocco Mediate are set to go head-to-head in an 18-hole play-off for the US Open title at 1700 BST at Torrey Pines.
Tiger Woods finished with a fantastic birdie on the 18th to push the match to a 18 hole play off which is due to start right now.

Our money is on Tiger!
Our betting partner for the 2008 US Open is
Bet365
.
Bet365
have some fantastic odds for the US Open as well as in play betting,


15/06/08 18:40
Tiger Woods
fired two eagles in his last six holes to carry a one-stroke lead over England's
Lee Westwood
into the final day of the
2008
US Open
.

All of this, on
Tigers
return to competitive golf after a Knee injury that has seen him miss a few months of competitive play.

We go into the final day with
Tiger
leading the field by one,

Will this be
Tigers
15th Major? Only time will tell....

Our betting partner for the 2008 US Open is
Bet365
.
Bet365
have some fantastic odds for the US Open as well as in play betting,
11/06/08 17:49
It is that time of the year already and the
2008 Golf US Open
is due to start today, Thursday the 12th of June 2008 a the Torre Pines Golf club in the USA.

Being an avid golfing team, all of us at Findabet are looking forward to this great event that always provides a great deal of drama, usually due to the way the courses are prepared. It has been a few months since
Trevor Immelman
won the
US Masters
, so this, the second Major of the season is eagerley anticipated.

The US Open also sees the return to competitive golf for World Number one,
Tiger Woods
after a rest spell to recover from a knee operation. Tiger Woods starts the US Open at 0806 and he is in the same group as Phil Mickelson and Adam Scott. Never before in a major have the three top ranked players all been placed together in one group and this should make for a fantastic viewing spectacle.

Our betting partner for the 2008 US Open is
Bet365
.
Bet365
have some fantastic odds for the US Open as well as in play betting,


08/06/08 11:43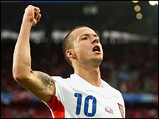 In the second match of
Euro 2008
, The
Czech Republic
beat the co-hosts
Switzerland
1-0 thanks to a goal on 70 minutes from
Sverkos
volleyed home from 12 yards to take the lead.


Switzerland
nearly equalized when
Johan Vonlanthan's
volley hit the cross bar and that was the start of a frustarting patch of the game for
Switzerland
when they could not beat the
Czech
defence and could not beat the ever fantastic
Petr Cech.


Our
Sports Betting Partner for Euro 2008 are Bet365
. They are offering some
fantastic Offers
for
Euro 2008
so be sure to
Check Out The Offers
!.

08/06/08 11:04
Euro 2008
got underway last night with the first game of the competition being
Portugal
versus
Turkey
.

The game was pretty even in the first half with both sides having a lot of chances.
Portugal
were the clear favourites going into the game but
Turkey
had a few chances early on that provided scares for
Portugal
.

The scoring was opened on 61 minutes by
Pepe
to put
Portugal
1-0 in the lead.
Raul Meireles
scored in injry time to push it to 2-0, a win which
Portugal
fully deserved.

So, first game down and the Winners are
Portugal!


Our
Sports Betting Partner for Euro 2008 are Bet365
. They are offering some
fantastic Offers
for
Euro 2008
so be sure to
Check Out The Offers
!.

12/05/08 17:51
We have just put our
review of BetFred
live here at Findabet.co.uk.


BetFred
is the online site for
Done Bookmakers
, started by brothers Fred and Peter Done in 1967 in the UK.
BetFred
, and Done Bookmakers are based in
Warrington, UK
and have a collection of high street retail shops as well as online services.


BetFred
has great odds and also super bonuses that are constantly running.

Please read the
review of BetFred
or go straight to
BetFred
and check it out for yourself.
06/05/08 06:28
Congratulations to Ronnie O'Sullivan for winning the 2008 888.com World Snooker Championship.

He beat Ali Carter by 18 frames to 8 in what turned out to be quite an easy victory for Ronnie. After on overnight lead of 11-5, the afternoon session saw them go to 16-8, with Ronnie winning five of the 8 played frames. This just left him needing two frames to be crowned world champion for a third time and he won the opening two frames of the evening session to take this title.

Our betting partner for the Snooker has been
Bet365
, and our
prediction of Ronnie O'Sullivan winning
was correct.
03/05/08 12:46

In a
previous post
we commented that the favorite this year, according to our Snooker gambling partner,
Bet365
, was
Ronnie O'Sullivan
.

Well, the final is now upon us and we are happy to report that the final is between
Ronnie O'Sullivan
and
Ali Carter
.

After the stunning destruction of
Stephen Hendry
,
Ronnie O'Sullivan
is the favorite to take the title of 888.com World Snooker Champion.

The play starts today, at the famous Crucible theatre in Sheffield.

Take a bet with
Bet365
and my money is on
Rocket Ronnie
to win quite comfortably.


20/04/08 12:53
The 888.com World Snooker Championships are underway at the Crucible in Sheffield.

The favorite this year, according to our Snooker gambling partner,
Bet365
, is
Ronnie O'Sullivan
.

I am going along to the Crucible tonight to watch Match 7, which sees
Stephen Lee
take on
Joe Swail.
Full report on the game tomorrow although
Joe Swail
is leading with 7 frames to
Stephen Lee's
2, in a best out of 19 frames match.

I will be keeping this blog up to date with progress as it happens.
14/04/08 10:47
Congratulations to
Trevor Immelman
on winning the 2008 US Masters Golf Championship.
Immelman
was at the top of the leaderboard for all four days of the Masters and he is the first person to win, after doing this since
Ray Floyd
in 1976.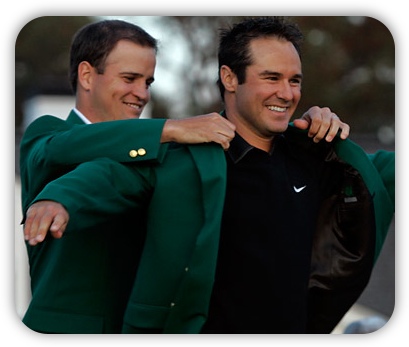 It got quite close at the end with only a three shot gap between
Trevor Immelman
and and the second placed player,
Tiger Woods
.
Immelman
started the day on eleven under par, having shot rounds of 68, 68, and 69. He was two shots clear of
Brandt Snedeker
and
Tiger
was six shots behind on 5 under par.

In a day which provided difficult scoring conditions, due to the high winds, most of the people high up the leaderboard tailed off with over par rounds. These included Britons,
Paul Casey
,
Lee Westwood, Ian Poulter,
and
Justin Rose
. The final day second placed
Brandt Snedeker
also have a very bad round and finished on four under having shot a five over par 77 and he shared third place with
Stewart Cink
.


Tiger Woods
had another indifferent day and shot an even par 72 to finish the day as he started on 5 under par. I am sure he will be looking back and realizing that the short putts he missed on the back nine could have made the difference to force a playoff with
Trevor Immelman
, however, hindsight is a wonderful thing.
Woods
normally has accurate putting and this is what has made him win 7 of his last 8 professional outings, and the true favorite for the US Masters.

Well, it was nice to see
Immelman
win his first major and we wish him all the best for the future. My money was lost,
Woods
,
Rose
, and
Harrington
all failed. Oh well, I am looking forward to the Open already!
13/04/08 09:51
Day 3 saw the rain that was promised. Luckily, this only really affected the mornings play and resulted in nice soft greens for the afternoon players, and leaders. Scoring conditions were great and anticipation of a few great rounds was strife.

Overnight leader, South African
Trevor Immelman
was last out, so was one of those who benefited from the softer greens, allowing him more control over his approach shots. Again, he followed up his two 68s with a fantastic 69 to be eleven under par, and the clear leader from
Brandt Snedeker
by two shots who shot a two under par 70 leaving him on nine under par.

So, how are the British contingent doing after the third round at the Masters? Well, The leading British player is now
Paul Casey
who carded a great 69 to be four shots off the lead and in fourth place at seven under par.
Ian Poulter
is next, on two under.
Poulter
had a nightmare round of 75 that included two shanked approach iron shots on the 9th and 10th holes. So, even the pro's get the dreaded shanking disease every now and then. On 10th, he even shanked what appeared to be quite a long iron. This took the toll on Ian's round and he ended up with a very disappointing three over par round of 75, leaving him on two under after staring the day on five under par.
Lee Westwood
also had an indifferent round, shooting a one over par 73 to end the day on one under par.
Justin Rose
is well out of it after another bad round.

So, what about
Tiger Woods
? Well, he shot what was one of the best scores of the day, 68, four under for the day and five under for the championship. Is he too far back now as he is six shots off the lead? He sure does have a hard challenge ahead of him for him to achieve another green jacket. However, let's not forget the 1996 Masters where
Greg Norman
was six shots ahead of
Nick Faldo
, with
Nick Faldo
eventually winning, thanks to
Norman
having a nightmare round.

So, I am sure it is not too late for a final round wager, again, we recommend
Bet365 for your US Masters Bet
.

Come on Tiger! My money is on you!

12/04/08 08:23
Day 2 at Augusta was another beautiful day, and the golf was on a par with the weather. Day one joint leader
Trevor Immelman
was out early with the other joint leader,
Justin Rose
, out last, just behind
Tiger Woods
.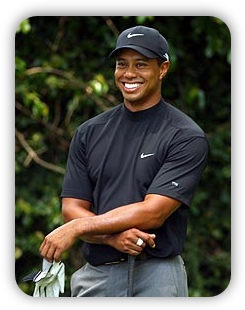 Trevor Immelman
was showing the same form as he showed on day one. He carded 5 birdies and one bogey to card a second round of 68, to take the outright lead at 8 under par.

Second place is held by American
Brandt Snedeker
who shot a four under par 78 to go into second place on 7 under par.

It was a mixed day for the British players at Augusta. In true "
Justin Rose
" style, he crumbled and surely now his chances of winning are over after carding a six over par 78. He was not doing that bad until a disaster on the par 5 15th saw him waste a great drive to hit is third shot into the water at the front of the green and then his next chip took a flyer, and nearly went into the water over the back of the 15th green. He ended up with a triple bogey 8 on 15, which undid a lot of the good work he had done on the first day to take the joint lead on 4 under par.


Ian Poulter
on the other hand had a great round of 69, to beat his opening round of 70 to end on five under and in joint third place. He is well in the race and hopefully he can keep his nerve to ensure a good finish, who knows, he may even win it.

What about the Masters and
bookies
favourite,
Tiger Woods
? Well, it just was not happening again for
Tiger
. My large bet I placed on
Tiger
with
Bet365
is not looking very good right now. He had a mixed round, but finished with a birdie on 17 to be at one under for the championship and you have to think he is still in it but he needs a brilliant day on Saturday to be in with a chance on Sunday.

The weather forecast for Saturday is heavy rain and possible thunderstorms so I guess the tee times are critical. Those who avoid the weather will surely card better scores.

Looking forward to todays Golf and there will be another report after day three.
11/04/08 12:17
At the end of Day 1 at
Augusta
,
Justin Rose
and
Tervor Immelman
share the lead on four under par, both having carded a 68 in good conditions at the Augusta National Golf Club in Georgia, USA.

I love the
Masters
, ever since been a child I have been mesmerized by the green fairways and white sand bunkers of
Augusta
. Being a golfer myself, watching the best golfers in the world attack what must be one of the most famous courses in the world is a dream.

The course has been lengthened yet again this year and is now over 7500 yards. There are a lot of Par 4s that a lot of club golfers would struggle to reach in three, even leaving the professional golfers such as Justin Rose, good drives and long irons into Par 4 greens.

The current leaderboard for below par players at the end of day one is as follows.


-4

Rose, Immelman


-3

Westwood, Bateman, Snedeker


-2

Poulter, Ames, Johnson


-1

Singh, Oberholster, Lonard, O'Meara, Solcum, Mickelson, Casey, Goosen

Great to see
Lee Westwood
and
Ian Poulter
high up the leaderboard.
Poulter
had an amazing hole in one on the Par 3 16th. He hit it out right onto the bank and then the ball rolled straight into the hole, this resulted in him shooting a 2 under Par 70.


Tiger Woods
is well in contention at EVEN. He had a bit of a mixed round, playing some bad shots and also not getting the run of the ball on others. Putts lipped out on what was a very uneventful level Par round for Tiger.

My
betting partner of choice for the Masters is Bet365
. They have some great odds for the Masters and I have money on
Justin Rose
,
Padraig Harrington
, and of course
Tiger Woods
.
Padraig
did not have the best round but I am feeling good for my bets going into day two.
09/04/08 15:53
Well, in what was a memorable night at Anfield Liverpool beat Arsenal 4-2 on the night to win 5-3 on aggregate.

You would have thought, as the
bookies
did, that Arsenal were the favourites to beat Liverpool. So, my money was on Arsenal but yet again I was disappointed and lost my money!

No, I don't really follow Arsenal or Liverpool so I was impartial to the result but I must admit that it was a very entertaining game of football for the impartial viewer.

Tonight, Manchester United take on Roma, with a 2-0 away advantage. The match at Old Trafford should be an easy one for Manchester United, but, being a Leeds supporter for so many years has taught me never to rely upon anything!
05/04/08 16:46
Congratulations to Comply or Die for winning the
2008 Grand National
from Aintree on the 5th April 2008.


The Grand National was won by the Joint favorite, Comply Or Die, who held off a strong challenge from King Johns Castle to make it first to the post by four lengths in the 2008 Grand National at Aintree.


Comply or Die was ridden by the Irish jockey Timmy Murphy. Comply or Die was a David Pipe-trained nine-year-old horse and this is his first Grand National win after 11 previous attempts.

Snowy Morning claimed third place, while Slim Pickings was fourth.

The horse which I backed was Cloudy Lane, who also started as a 7-1 joint favorite, finished in sixth but was never really in contention.

Murphy gave his David Johnson-owned mount a trademark ride as he cruised along with something to spare before asking for an extra effort off the last fence.
Several horses, with Chelsea Harbour and Bewleys Berry joining the first four home, were vying for the lead as the race reached its closing stages, but it was Murphy who found the extra gear to claim the victory.

"I can't believe it yet, it's the best ride I've ever had over these fences," Said Murphy.

"He got into a lovely rhythm and he jumped fantastic, he picked up again when Paul (Carberry, on King Johns Castle) came at me.

"It's not sunk in, I'm delighted for David Pipe and my boss David Johnson - it's a race he's always wanted to win."

Milan Deux Mille was the final horse to complete the four-and-a-half-mile course in 15th place, with 25 horses failing to get over the 30 fences.
02/04/08 22:36
Now, The
Grand National
and
Bingo
don't really go hand in hand, however,
Crown Bingo
have released a
Grand National Promotion
.


Every Full House winner on Saturday 5th April in Bingo Room 2 from midday will be allocated one of the runners in the
Grand National
. The offer will finish when all of the horses have been allocated.

Then, if you have been allocated the winning horse, you will win a prize!

Be sure to
sign up to Crown Bingo
and give it a go to stand a chance of winning big on the
Grand National
.



02/04/08 20:39
With the Grand National only a few days away, Bet365 have a grand set of offers god enough for your Wager on the Grand National.


There are always loads of
Grand National
betting offers in the build up to the big race,
but the best are at bet365.
Extra Place

Have an each way bet and, if your horse comes home in fifth,
bet365
will pay you out at ¼ odds – you won't get that anywhere else!


Best Odds Guaranteed

Tale a price on your selection between now and the big race, and
bet365
will pay you out at the (SP) starting price if it's bigger.


Non Runner No Bet

No need to worry about losing your money on a non-runner, as
bet365
will give you your money back if your selection doesn't run.


Click here to bet on the Grand National with bet365
.
02/04/08 17:39
The
Grand National
is coming! This Saturday the Aintree racecourse hosts the 161st running of the John Smith's
Grand National
.


Totesport
are the official betting partner for the
Grand National
and as usual offers some of the best prices available for the
Grand National
, what is the largest betting race in the sporting calendar.

Although
Tote
, like many others are not offering a free bet on the
Grand National
, you can take advantage of the
Free Bet, up to £25
for the Thursday and Friday at Aintree. So, what are you waiting for!
Sign up today and good luck betting with Totesport!.
09/12/07 11:26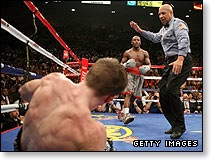 In what was a continuation of the constant bad luck for UK sports this year
Ricky Hatton
lost last night to
Floyd Mayweather
in
Las Vegas
, Nevada.
Now, being a fellow Brit, and also quite a local lad to myself, I have taken a keen interest in this fight, from the build up to the actual fight itself. Ricky Hatton is a great guy, and his down to earth attitude has made him a very popular fighter in the UK. This was shown in the 4000 UK visitors who followed Ricky Hatton to Las Vegas in order to see the fight, which, he lost.
Ricky started strong against Floyd, with a barrage of his usual trademark body shots. However, it was clear that
Mayweather
was the superior boxer, with
Hatton
probably the superior slugger and has history has taught us, the superior boxer will always beat the superior slugger and it was only a matter of time before
Mayweather
would land the punch to send
Hatton
down, for the first time in his professional career. This came in round 10, and ended the fairy tale right for Ricky Hatton. Oh well!
The bookies were offering great odds on this fight and I had a slight flutter with
Bet365
. I had a great bet for
Hatton
to win in the fourth, which would have returned at 40-1 and also on
Hatton
to win. I felt confident in these bets but lost, pretty much like every sports team in the UK right now!
Sports personality of the year tonight, that sounds like fun.
I bet
Steve Maclaren
won't be wining that!
14/04/07 19:26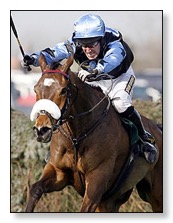 Congratulations to
Silver Birch
on winning the
2007 Grand National.Silver Birch
, a
33-1
shot, held on down the finishing straight to become the sixth Irish-trained winner of the Grand National in the last nine years.
Robbie Power's mount overtook Slim Pickings over the final fence and then resisted a late charge from McKelvey to win by three-quarters of a length.
...The race took an age to get under way, with a false start and numerous re-sets before they were finally off and running.
...The grey The Outlier settled into the early lead but by the Canal Turn rank outsider Naunton Brook had hit the front with Ballycassidy in second and Bewleys Berry in third.
...As the race moved past two-thirds distance Slim Pickings, Liberthine and Simon all came into contention and by the third last there were eight horses in with a shout.
Slim Pickings led the pack over the penultimate fence, with Silver Birch a couple of lengths back, and approaching the last they pulled clear of the rest.
...As they approached The Elbow, Power's mount pulled a couple of lengths clear, with the fast-finishing McKelvey starting to get into contention.
If
Sports Betting
is your thing, be sure to check out our
Top 10 Internet Bookmakers
here at
www.findabet.co.uk.
09/04/07 07:40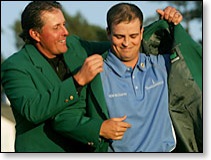 Congratulations to Zach Johnson on winning the
2007 US Masters.
Well, I had my first online sports book bet, placed on
Tiger Woods
. I placed my bet part way through the third round as Tiger was back from the pack and the odds had slightly improved so I stood to make a fair return for my wager.
I used
Victor Chandler (VC Bet)
to place the bet. I created an online account in a matter of minutes and then deposited my funds. Placing the bet was also very easy. I just navigated to the Golf section, the Masters had its own area and then I selected Tiger to win.
Here is a summarized report from the Masters.org website. Please follow
this link
for the full report.
Johnson, a 31-year-old Iowan, played the round of his life at Augusta National Golf Club.Challenged by some of the game's greatest champions, among them four-time winner Tiger Woods and two-time U.S. Open champion Retief Goosen, Johnson relied on his skill, guile and heart to shoot a final round three-under-par 69 for a 289 total, and a two-shot victory in the Masters....In a final day that saw six golfers lead at some point, Johnson took the lead alone for the first time with a birdie at the 13th hole. He laid up his second shot on the par 5 hole, hit an approach in ideal position, and made the 10-foot putt...."I could tell from the fans what was going on. At the 14th hole, (Green) said we've got a 2-shot lead."...Sabbatini said of Johnson's round, "That's phenomenal … under the circumstances, that's just great golf.""It just goes to prove that if you focus on what you're doing and you don't think ahead, you're going to be fine," Sabbatini said.
Oh well, heres looking forward to the next golf competition for me to bet on!.