Online Poker Player Beats Professionals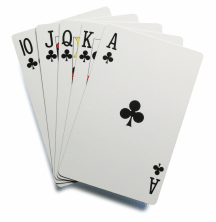 Andreas Jorbeck
took down Europe's top
poker
professionals in his first ever live game, the
PartyPoker.com
hosted
Late Night Poker 2008 tournament
. Jorbeck, 36 hails from Stockholm and has been playing smaller-scale online
poker
for around four years, never imagining that it would take him to this level of prestige.
The final round featured players from the
World Poker Tour
including top champions,
Roland de Wolfe
,
Andy Black
,
Ian Frazer
,
Eddy Scharf
and
Surinder Sunar
among others. The event was broadcast on
Channel 4
in the UK and saw
Jorbeck
beat out
de Wolfe
after playing as an underdog for most of the rounds and winning an impressive
$125, 000
by virtue of his win.
The Stockholm resident pressed his advantage in the finals by taking on a more aggressive approach to the play which enabled him to emerge at the top of the round, leaving the former champion
de Wolfe
as runner-up and 2008 Premier League Winner Black in third place.
Jorbeck
is being touted as an example of the quality of
online poker players
as he managed to win against seasoned live-game professionals.
PartyPoker.com
is understandably enthusiastic about
Jorbeck's
display and his show of skill in a tournament that had him barely pegged as a contender.