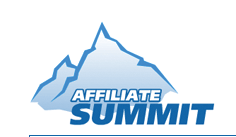 Just booked to go to Affiliate Summit West in Vegas with my good friend from
BroadbandChecker.co.uk
.
"
Affiliate Summit was founded by Missy Ward and Shawn Collins in 2003 for the purpose of providing educational sessions on the latest industry issues and fostering a productive networking environment for affiliate marketers.

Attendees at Affiliate Summit events break out into three main categories: affiliates, merchants, and networks. Each group represents approximately one third of the attendance.
The conference enables extensive networking opportunities for affiliates, merchants, and networks alike.
The attendance at Affiliate Summit has grown steadily since the inception of the conference for each location.
The first seven conferences took place in the United States, but Affiliate Summit went global in 2007 with the Affiliate Summit London conference on September 28, 2007."

Should be fun!