History of Bingo
04/02/08 07:32 Filed in:
Bingo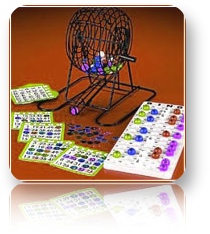 I am happy to report that we have just added an
article on the History of Bingo
.

This article provides the reader with a brief history of where
Bingo
originated from along with explanations of how the game is played.

Bingo originated in Italy, and has found massive prominence in the United Kingdom. It is testament to the size of the
Bingo
community when you look at the new breed of UK Based
Bingo Halls such as Gala and Coral
. Most major cities have numerous of these
bingo
halls and although I have never been in one, checking out the car parks show that these are well visited.

Anyway, we hope that the
article on the History of Bingo
will help you to get a better understanding of where
Bingo
has come from.

Be sure to check out the
Top Ten Bingo Providers
here at Findabet.co.uk.